2012/2013 Season
Street. Art. Prophets.
An artist's desire to tap into creative outlets is a hunger that must be satisfied. Despite family hardships, financial difficulties, gang violence, cops, or access to resources, the voice of the artist will be heard one way or another no matter the outcome. "Street.Art.Prophets." is a collection of 5 short pieces featuring stories based on the lives of actual San Diego street artists that reflect exactly that: the drive of an artist to make art, and what limits they will surpass to succeed in their calling.
photos by Rich Soublet Photography
Written by: Katherine Harroff, Melissa Coleman-Reed, Delia Knight, and Wind Woods
Directed by: Katherine Harroff, Patrick Kelly, Melissa Coleman-Reed, Sam Ginn, Shaun Tuazon-Martin & Adam Parker
Choreography: Blythe Barton & Michael Mizraney
Featuring: Soroya Rowley, Justin Tuazon-Martin, Sophia Ethridge, Patrick Kelly, & Brian Burke
Crew: Crystal Brandan (Stage Manager), Jon Huckaby (Assistant Stage Manager), Mike Brown(stage hand) Evan Kendig (Sound Design), Bonnie Breckenridge (Lighting Design), Areta MacKelvie (Set Design), Shaun Tuazon-Martin(Scenic Artist/CostumeDesigner/Director), Melissa Coleman-Reed, Soroya Rowley (Costume Design)
For "San Diego, I Love you", Circle Circle dot dot took audiences on a hilarious romantic traveling journey through the streets of the vibrant Hillcrest community in order for a modern-day comedy/romance site-specific performance piece based on the true tales of several local residents who have been lucky (or almost lucky) with love in our gorgeous city. This Adventure lead to lots of laughs and the chance to share Hillcrest with patrons who had never spent much time their before. After each performance we would hear how people intended to visit the bookstore they had never noticed or grab a coffee (that wasn't a Starbucks) at their new favorite cafe. We would like to thank Jakes on 6th, Bluestocking Books, The Brass Rail, and Papalecco for inviting us into their homes and letting us bring theater to the people. This show was nominated for a San Diego Critic Circle Award for "Outstanding Special Event".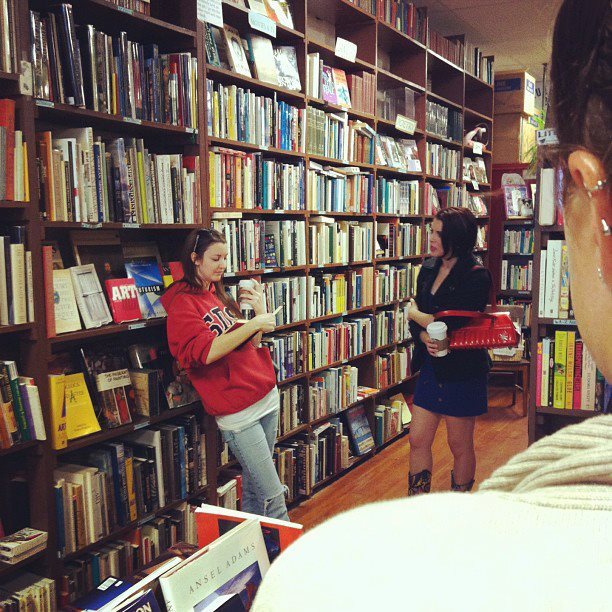 photos by Rich Soublet Photography
Written by Katherine Harroff & Soroya Rowley
Directed by Patrick Kelly,
Featuring: Katherine Harroff, Brian Burke, Whitney Shay, Kathryn Byrd, Shaun Tuazon-Martin, Justin Tuazon-Martin, Evan Kendig, Delia Knight, Jon Huckaby, Michael Nieto, and Laura Kaplan-Nieto.
Based on stories from local Roller Derby team the San Diego Derby Dolls. The all-alpha-female world of the San Diego Derby Darlings can seem like an alternate universe filled with new rules, new names, new spouses, and in many cases new identities. "DerbyWise" is a journey through the eyes of a budding Roller Derby star Erika "Jezebel" Simms, who takes on this new world and all of the complications that this endeavor entails. Throughout her history as a Darling, Jezebel is faced with much turmoil from her teammates- but it's what's going on within the athlete that sets this story in motion, and asks audiences the question. Is it the woman that makes the Derby, or the Derby that makes the woman?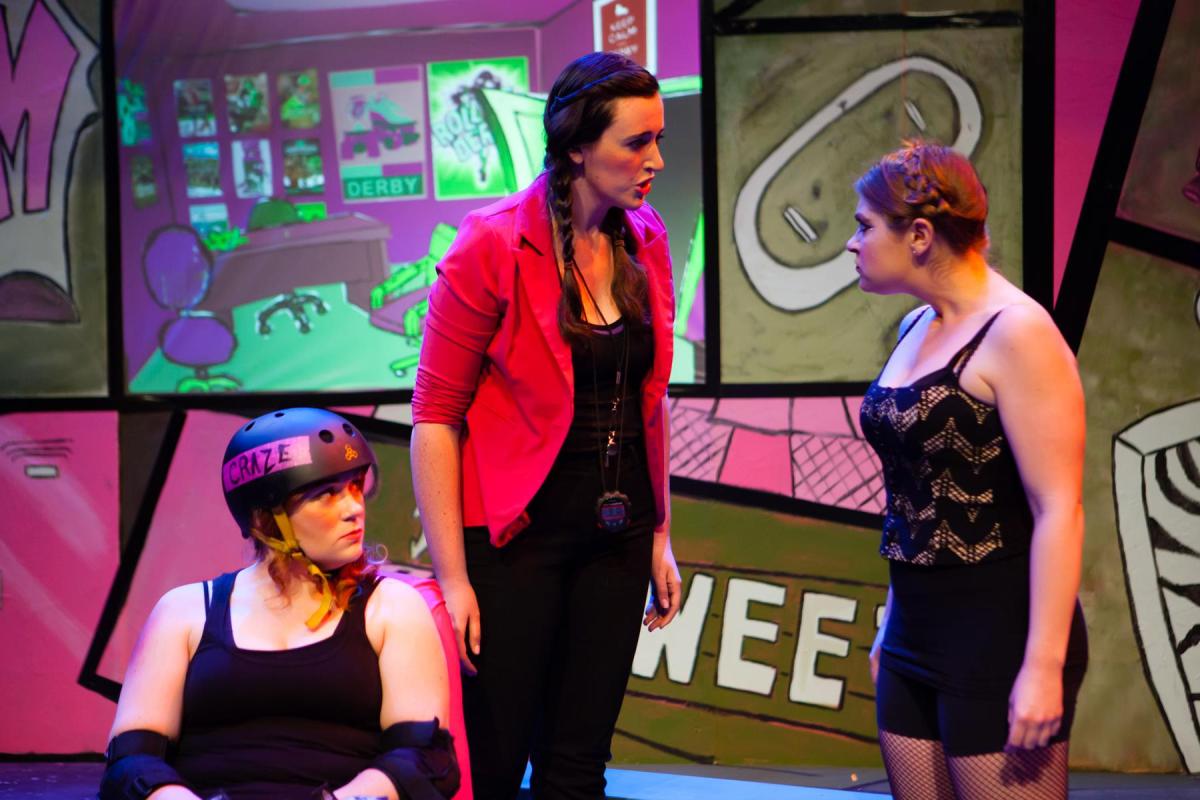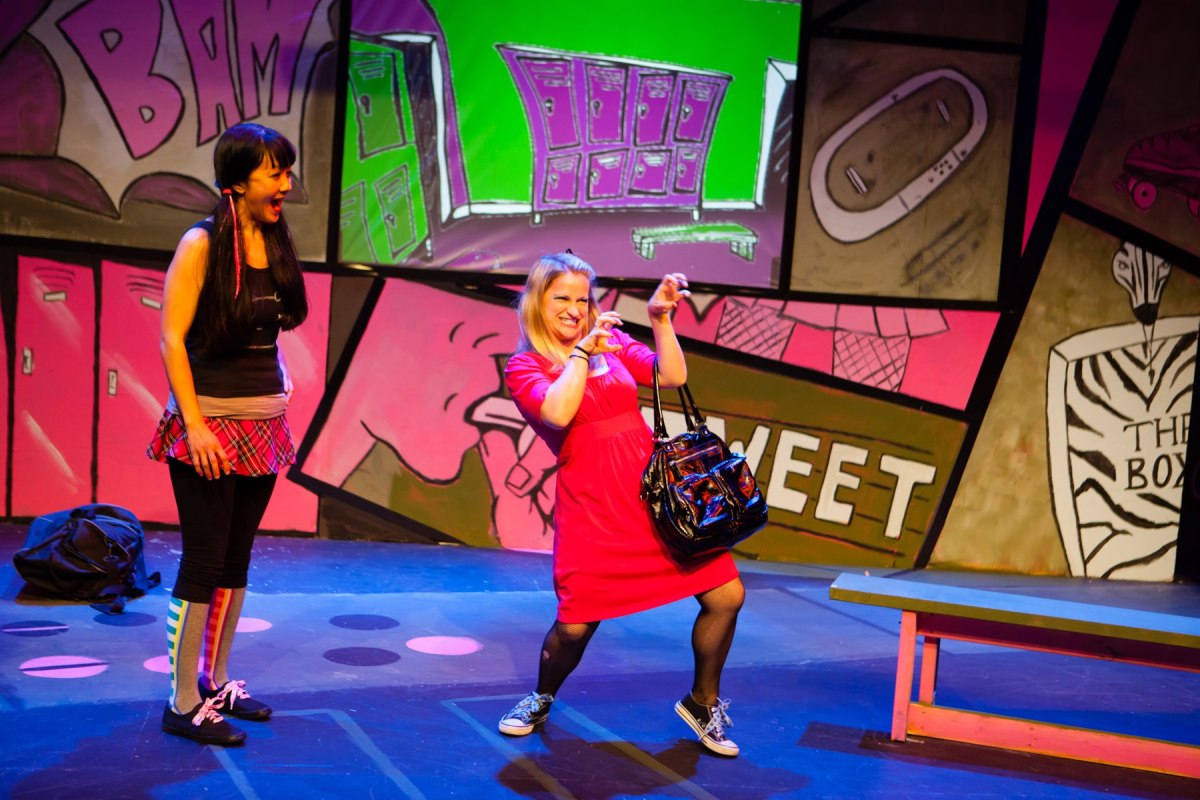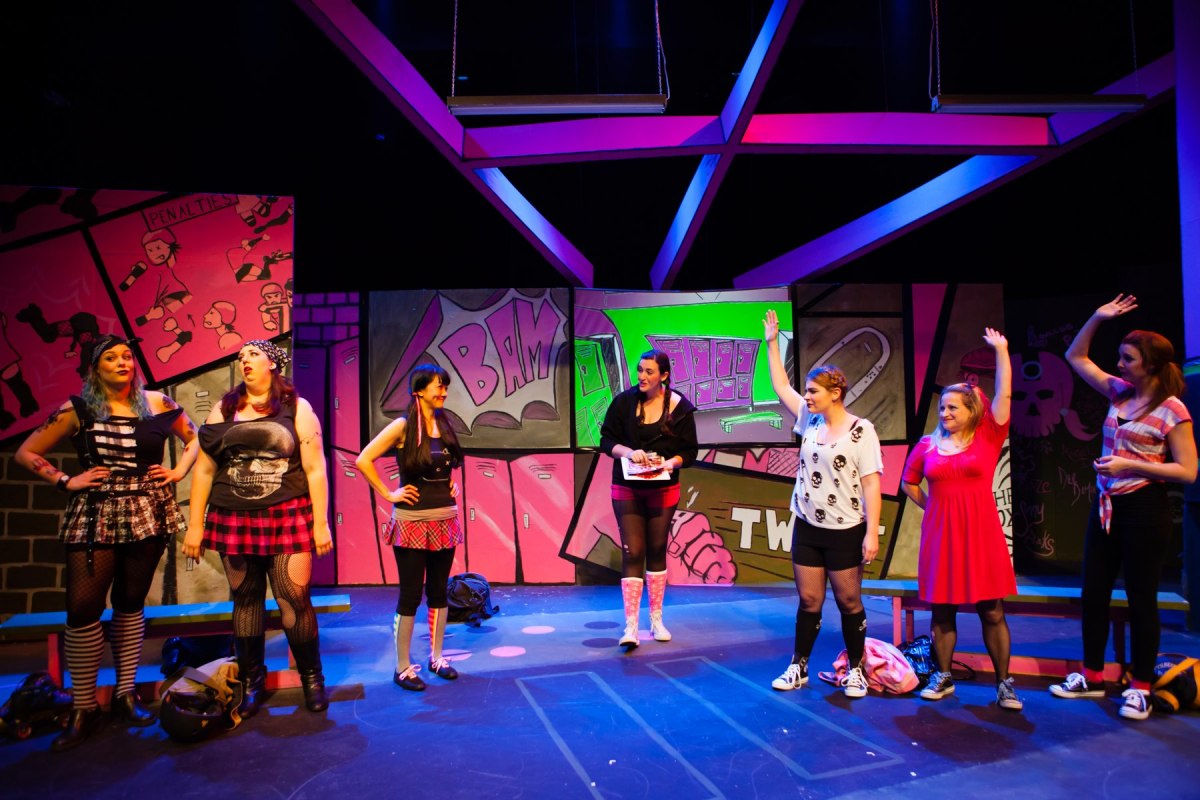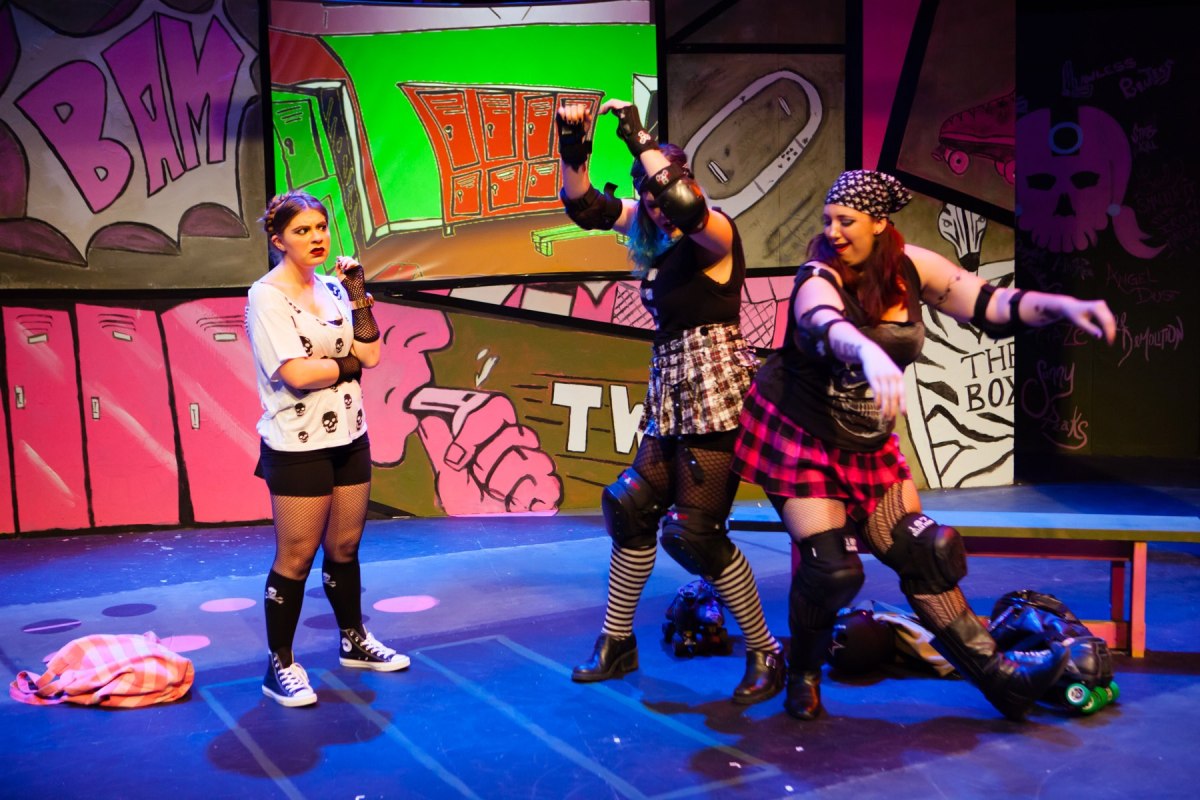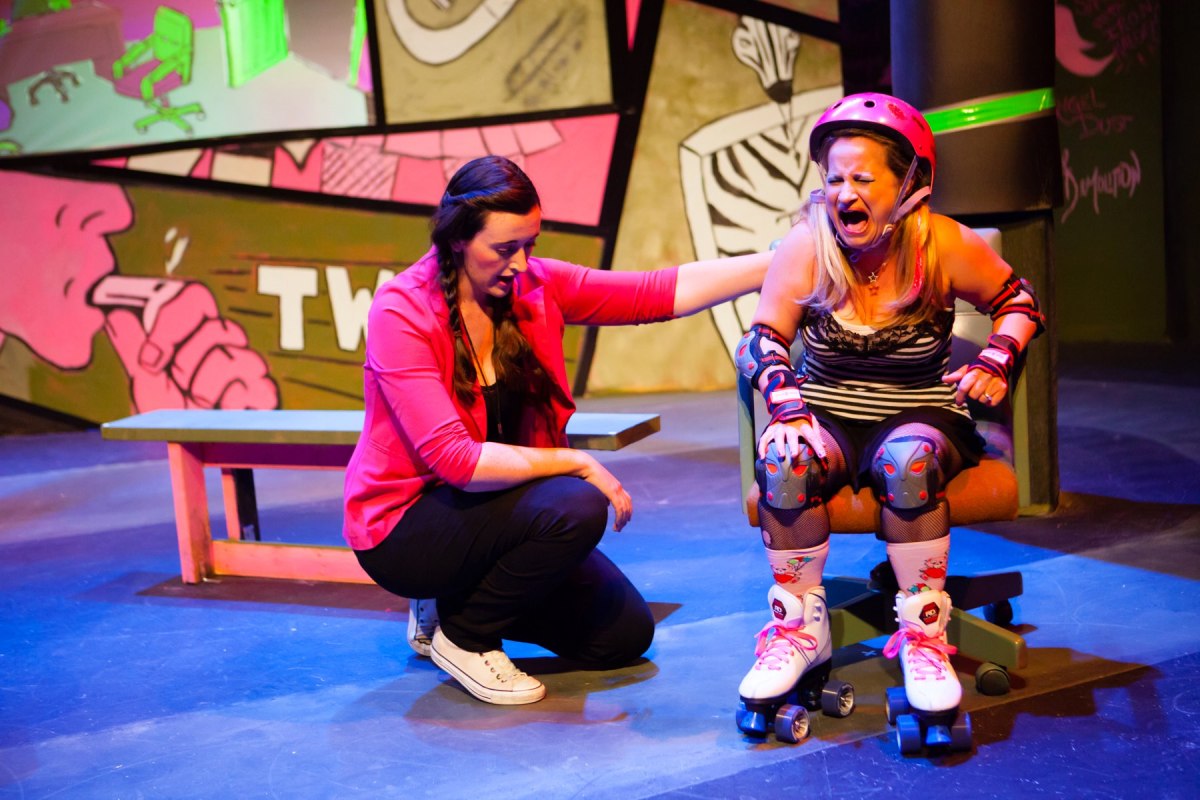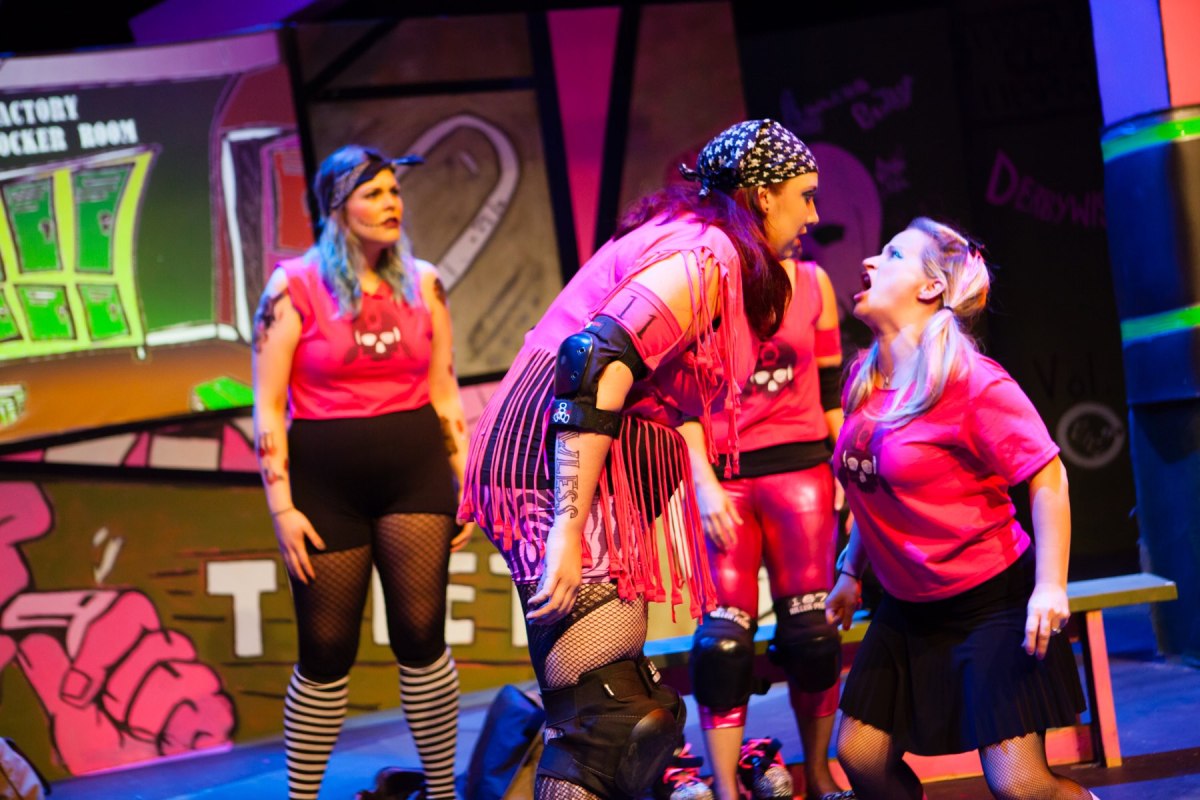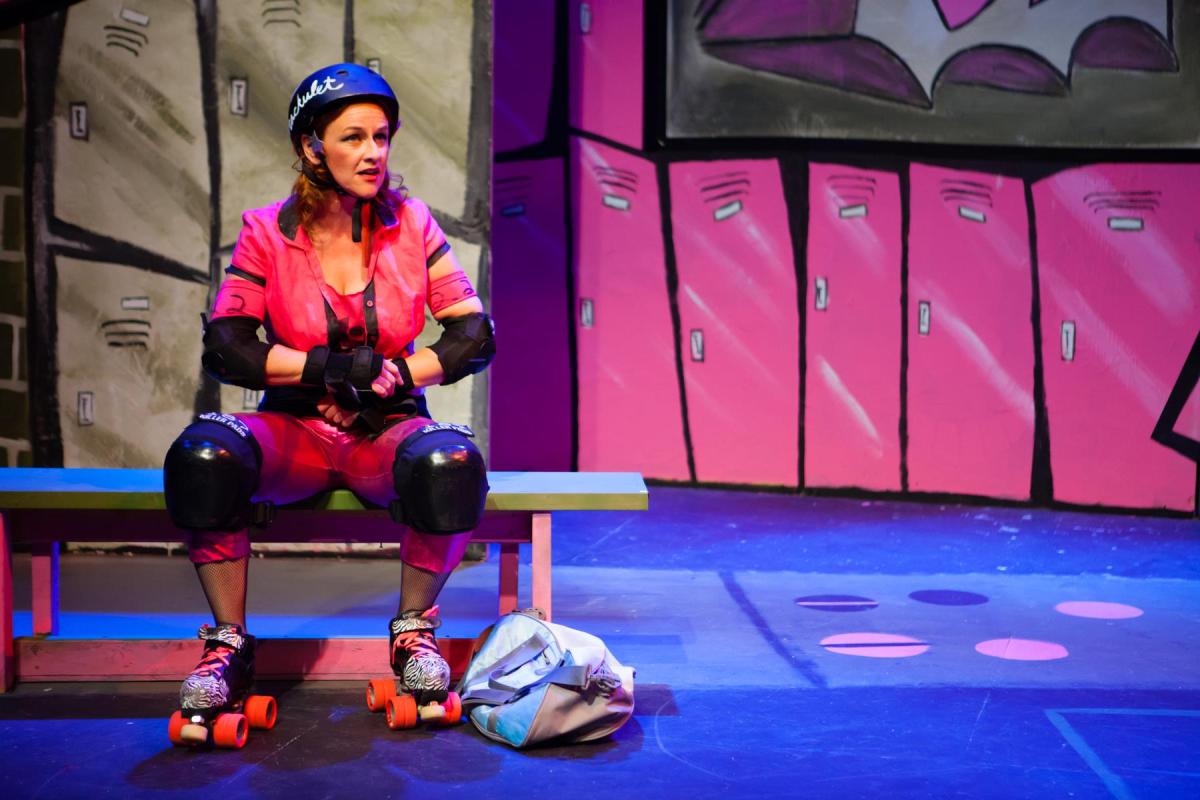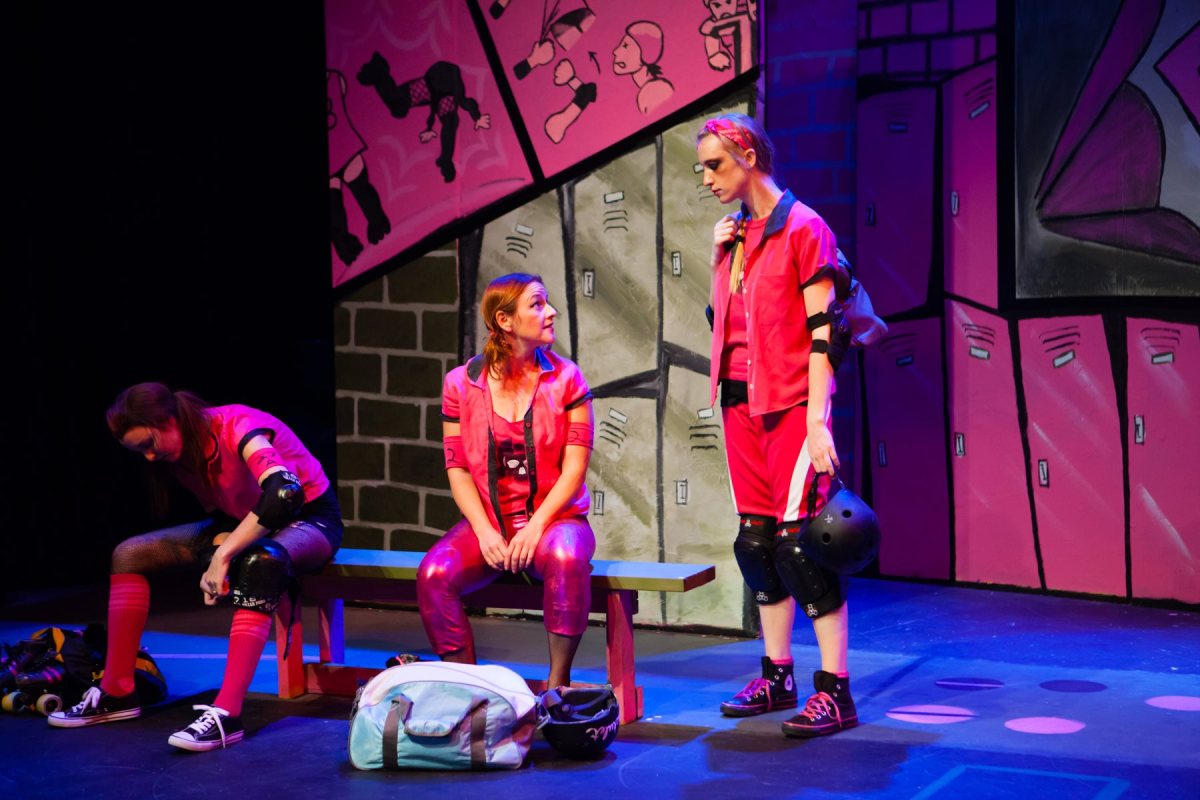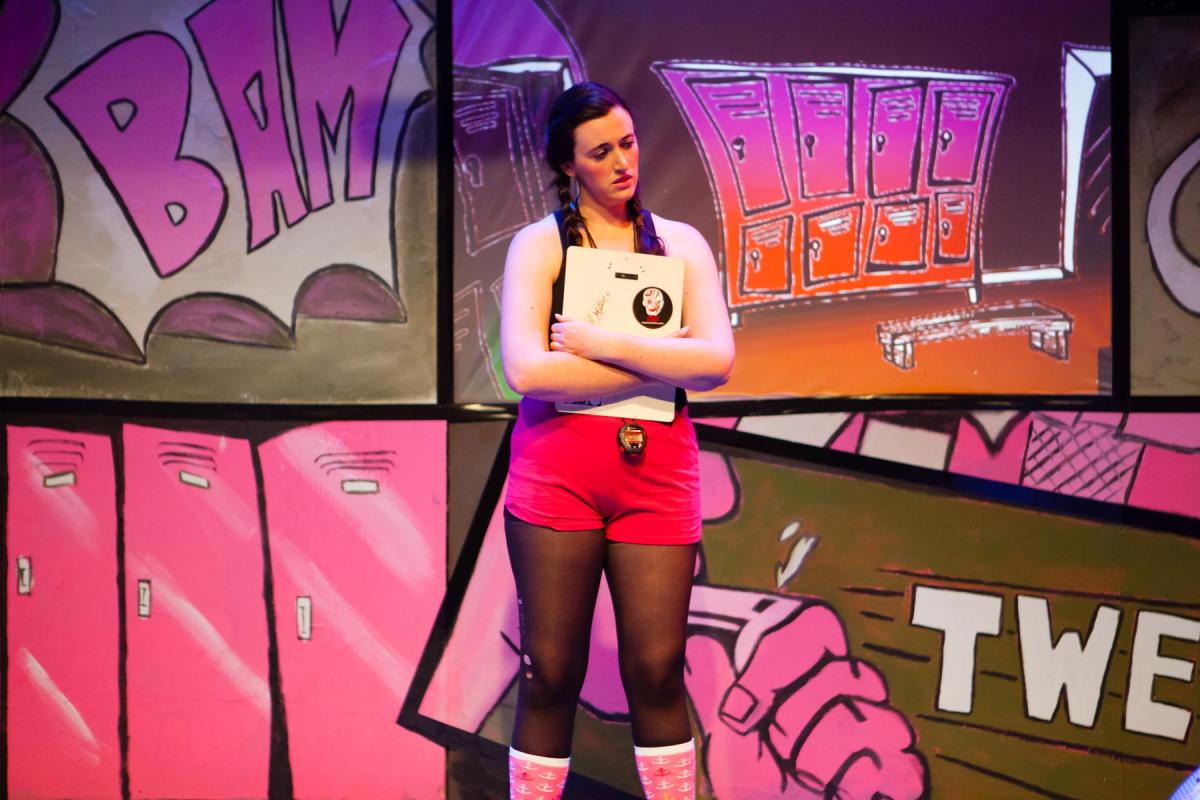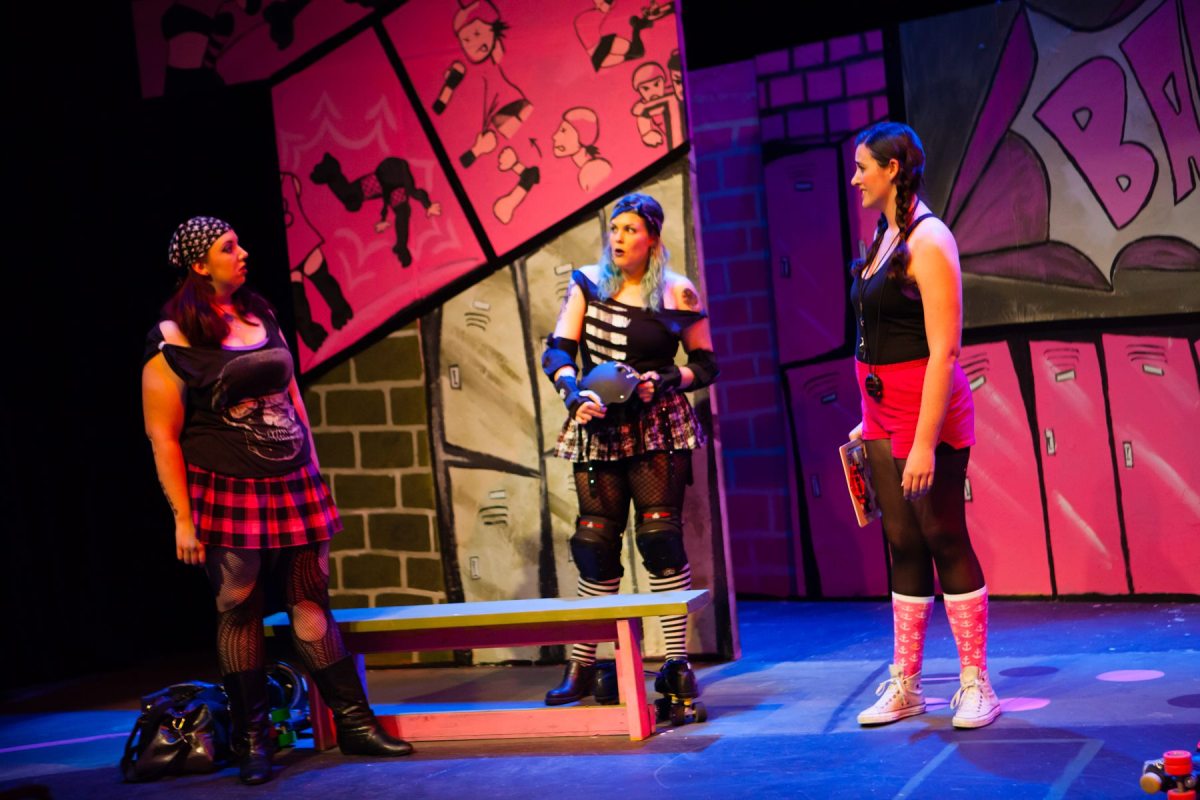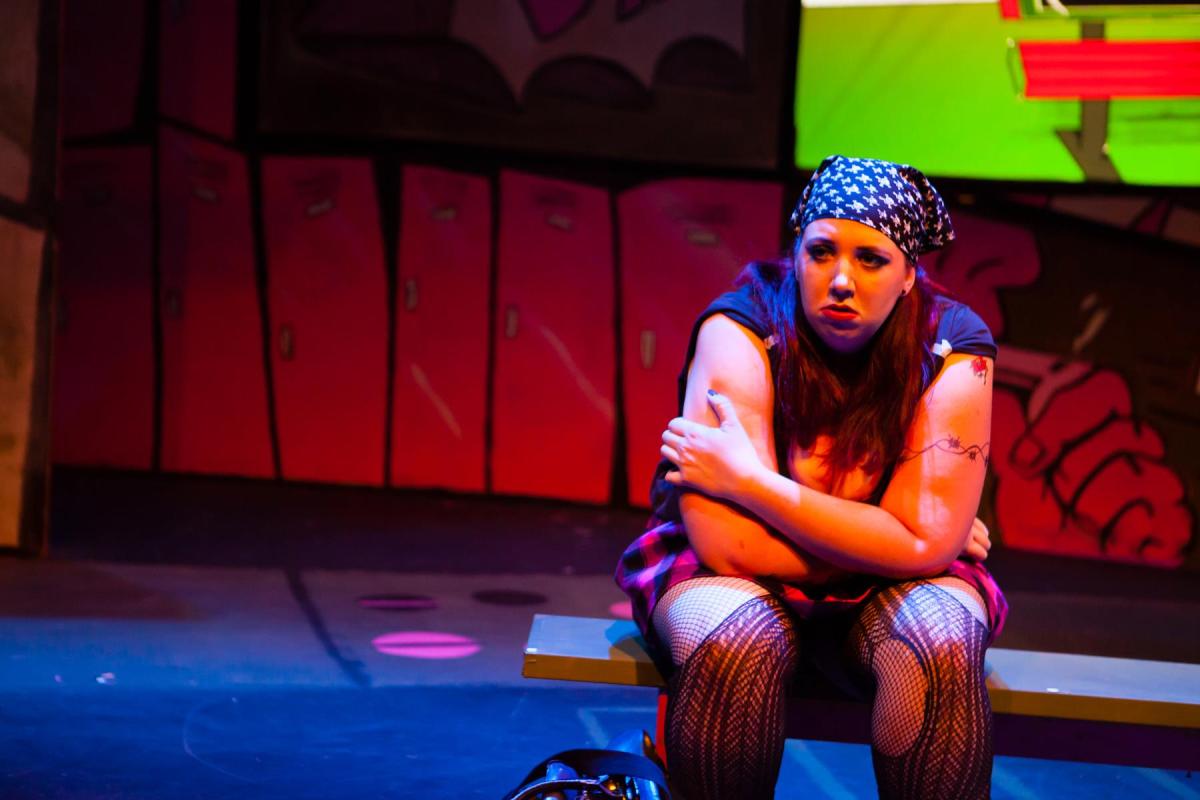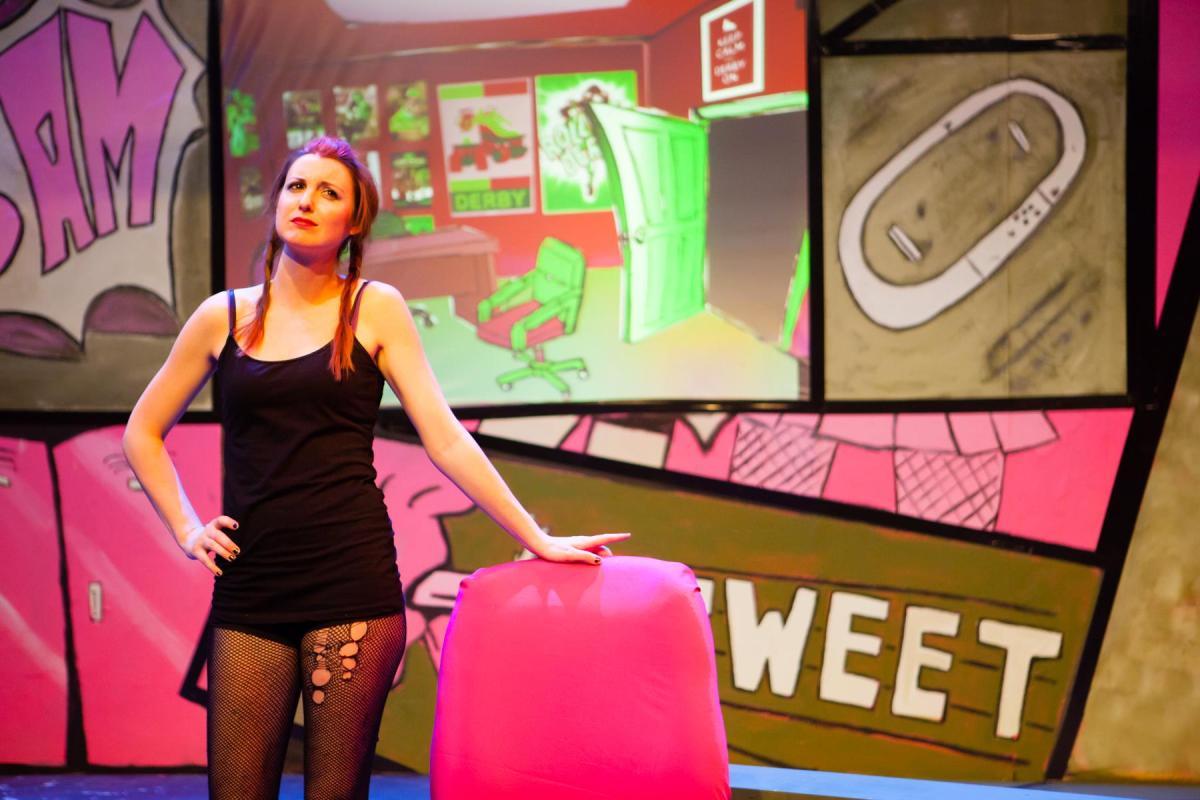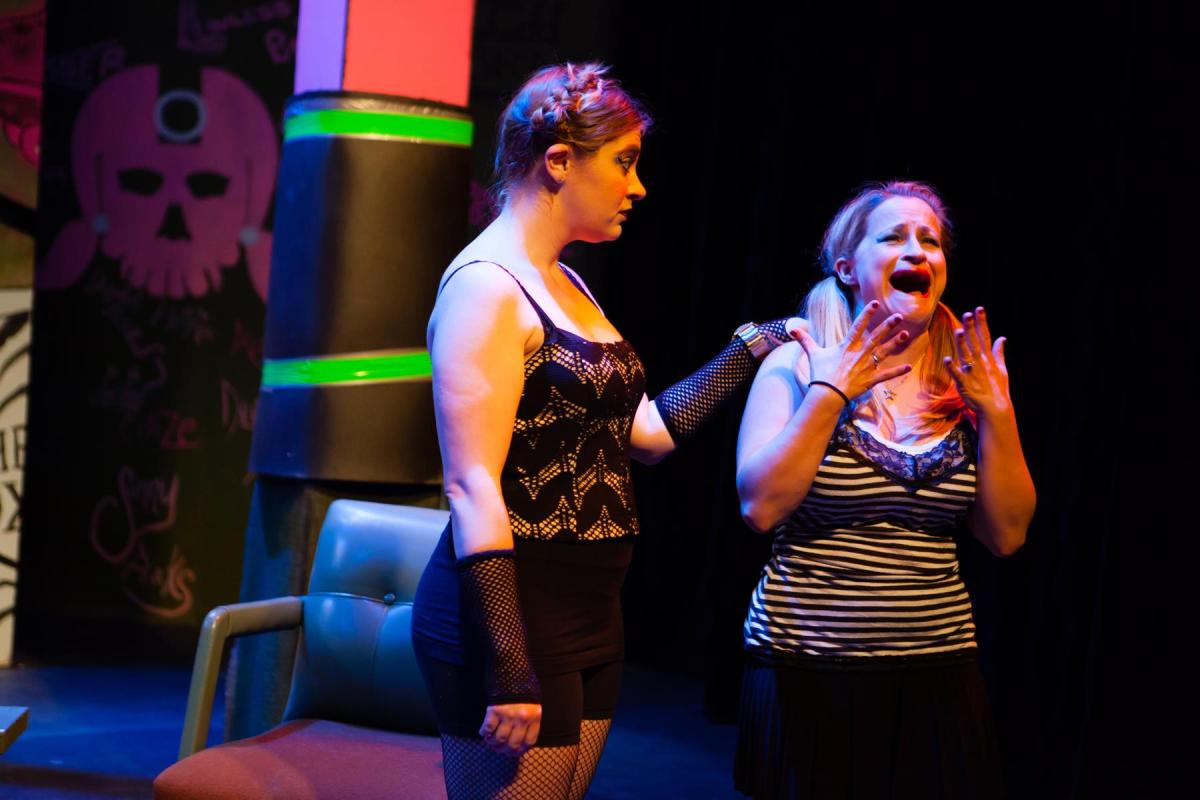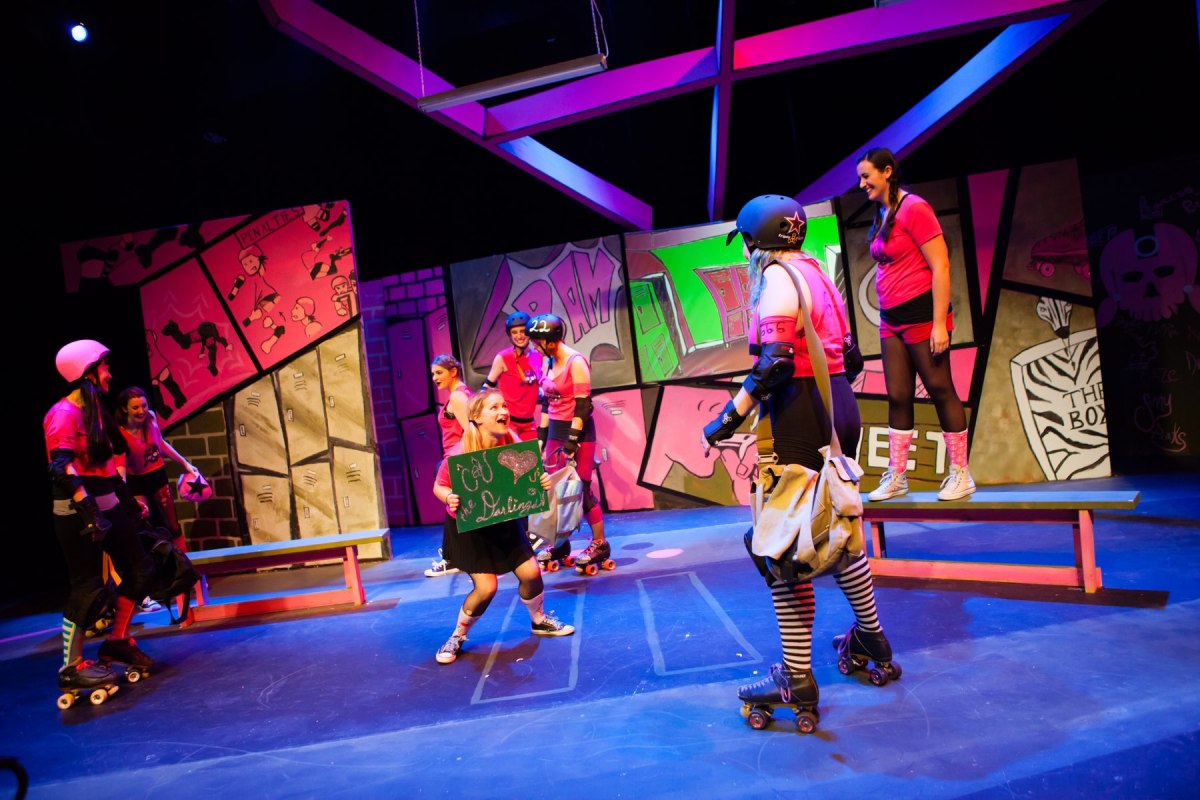 Photos by Rich Soublet Photography
Written & Directed by Katherine Harroff
Co-Director: Shaun Tuazon-Martin
Featuring: Samantha Wynn Greenstone I, Kat Brown, Monique Hanson, Kathryn Byrd, Kristin McReddie, Jyl Kaneshiro, Cory Hammond, Tiffany Tang, Molly Maslak, Hailee Byrd
Crew: Jon Huckaby(Stagemanager), Justin Tuazon-Martin(Assistant Stagemanager), Soroya Rowley(Costume Design), Shaun Tuazon-Martin(Scenic and Projection design), Evan Kendig(Sound Design), Bonnie Breckenridge(Lighting Design)
*Bonus Theatrical/Fundraising Events
Based on the work of Laura Jeanne Morefield. "The Warriors' Duet" is a celebration of love, life and language. While a mother searches for her missing daughter the story unfolds, enhanced by movement and music. Theirs was a fraught, competitive relationship. The Warriors' Duet is the act they never performed, the book they didn't have time to write. Taking this wonderfully poetic piece and infusing it with dance made this a beautiful collaboration.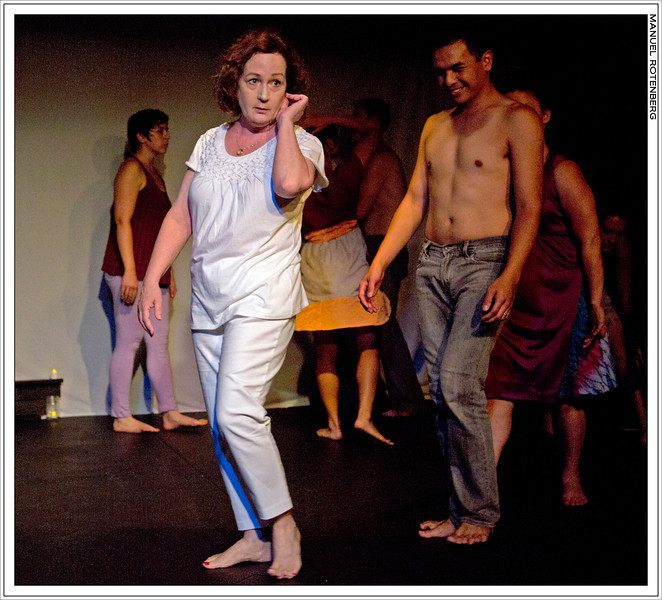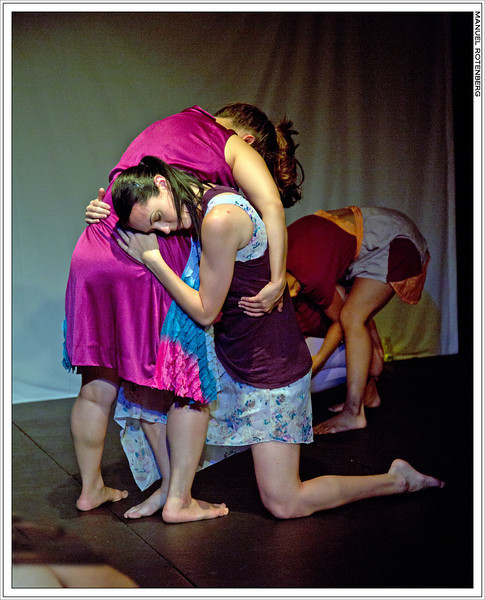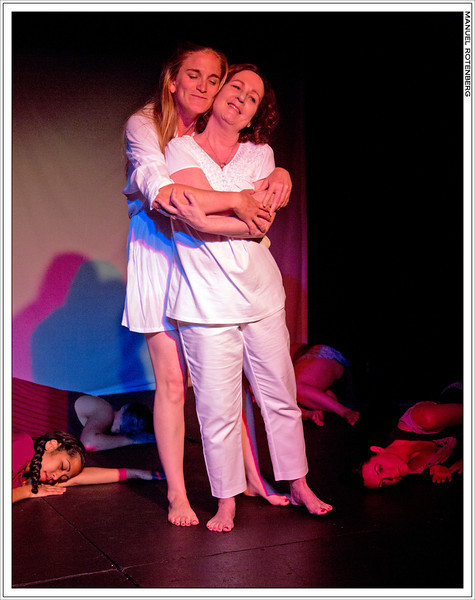 Photos by Manny Rotenberg
Dance theater piece presented first at The 2013 San Diego Fringe Festival followed by a limited engagement Encore Production at San Diego Dance Theater's White Box
Written by Charlene Baldridge
Directed by Anne Gehman and Katherine Harroff
Choreographed by Anne Gehman
Featuring: Samantha Ginn*, Kathi Copeland, Matt Carney, Desiree Cuizon, Maria Juan, Soroya Rowley*, Stephanie Smith, & Shaun Tuazon-Martin*
MORP 2012: A Zombie Affair to Remember
2012 Fundraiser at the Queen Bee's